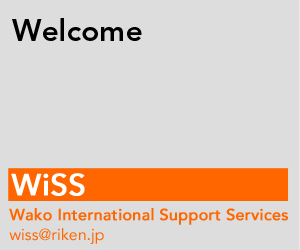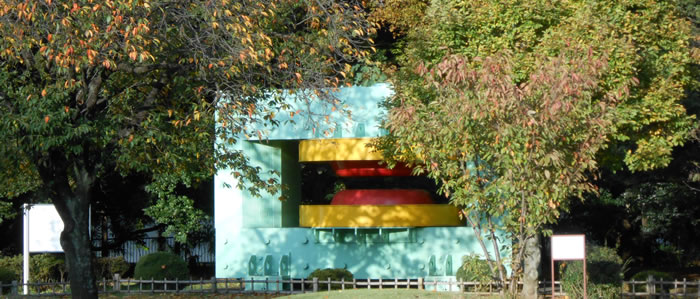 Note that any of this information may be changed without notice.
Copyright
All text, photographs, diagrams, and other materials on this wiss.riken.jp website are copyrighted by RIKEN Wako Human Resources Section (RIKEN Wako HRS) unless explicitly specified otherwise on the website. It is prohibited to use, reproduce, or modify any of the material without RIKEN Wako HRS's permission.

Privacy
RIKEN Wako HRS will handle personal information based on the RIKEN Privacy Policy.
Log Information
Like most commercial websites, RIKEN Wako HRS automatically logs all traffic to and from its website. These logs do not include any type of personal information that can identify you or your company. These logs include domain information that helps RIKEN Wako HRS to improve its website, determine the cause of any problem and analyze statistically.
Cookies and Tracking Technology
Some parts of this website may use cookies, which enable RIKEN Wako HRS to track usage patterns, enforce security, and offer you customized content. A cookie is a small text file that the website's server places on your computer hard drive as a unique identifier. Note that our cookies do not collect personally identifiable information.
Links to Other Sites
This website contains hyperlinks to other sites. Note, however, that RIKEN Wako HRS does not share personal information with any of these sites, and RIKEN Wako HRS is not responsible for their content and/or privacy policies.
Changes to this Policy
RIKEN Wako HRS reserves the right to periodically review and amend this Policy. RIKEN Wako HRS encourages you to review this policy for changes on a regular basis.
Conditions of Use
Use of information from this website is undertaken at the user's own risk. RIKEN Wako HRS takes no responsibility for any direct or indirect damage that may arise through the use of this information. RIKEN Wako HRS is not responsible for the contents of external websites that are linked to and from this website. Any part or all of this website may be changed, deleted, or removed without notice.
For any queries regarding the policy, please contact us at: